Posted in
Favorite
,
Skate Journal
on May 17th, 2013 by corpo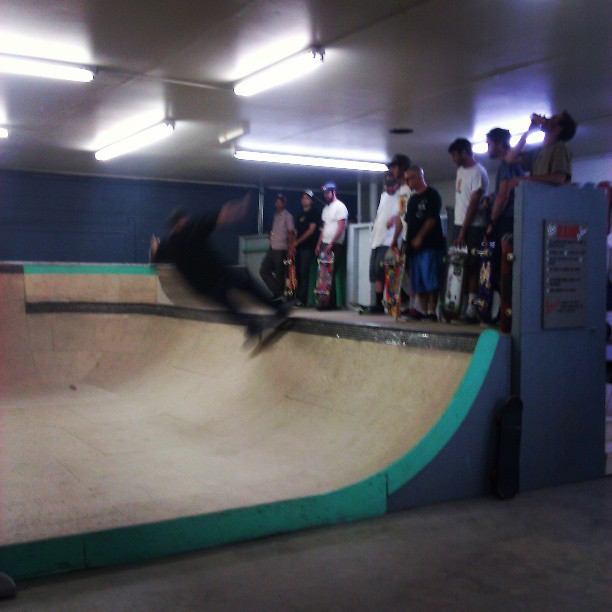 Met Dave at Sol prior to getting picked up in the Square State Skate bus. Rather then just wait we skated this little dork spot behind 7-11. Basically put a couple plastic soda crates and did slappy tailslides. They were fun though. Then we skated the Sol ramp for while. Flatground initially. I had most of my flippers except for heelflips which appear to be totally gone. Dave started "skating the vert" (Sol ramp inside joke due to kids that only skate flat calling the ramp a vert ramp) and did some sick fakie ollies and nollies. I tried a few too and did some weak ones. Everyone showed and we were off in the bus with an awesome crew. Dave, Rob, Ric, Brian, Wade, John and myself. After a stop at MRKT and a burrito we showed up at Launch. It was pretty crowded for me. I tried to skate, but couldn't do a damn thing. Everyone else was ripping. I saw Rob and John skating flat and joined them where we skated for quite awhile. I got most of my flippers, John too. We also skated the wallride for awhile. I haven't seen Rob miss a kickflip since he's been back.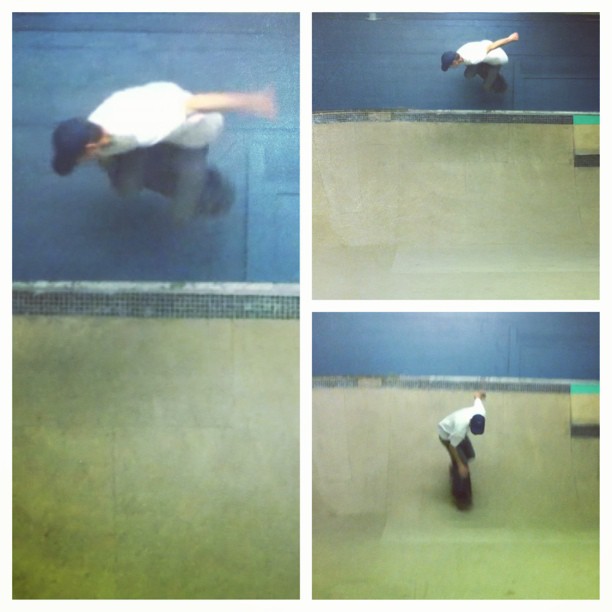 Finally went back up onto the ramp and things went much better for me. Got some runs with a few tricks in them. Front disasters, scratch grind reverts, a first try front 50 (the trick I was most hyped on) a little grind around the corner and tried front feebs. Ric was ripping the way he always does. Super inside slashers and crazy lines. Brian can do one million tricks and he did them all. Loved the front 5-0s into the corner, the front pivots fakie, the halfcab rock reverts and all of it. And he finally rock creeked a blunt to fakie and kind of hung up! rob was flying around the corners with his narrow feet stance. Solid front slashes and got a few long back 50s. Wade carves around that thing so awesome. John has amazing backside ollies and a ton of revert tricks. Loved the blunt to back smith attempts where he was just stuck on the coping in a weird position. Some great runs though. Fullertron was in full effect. He did some "aerials" as shown in the mute above (photos by Brian) and straight up killed the ramp. So many tricks it's impossible to list. Andy was there and skates the ramp like he owns it. He does. Ha. Kickflip pivot? Yeap. Some other dudes where there ripping and the whole vibe was awesome. As Brian pointed out I don't think we even made the top 5 in the oldest category. They need to change it to over 40 night!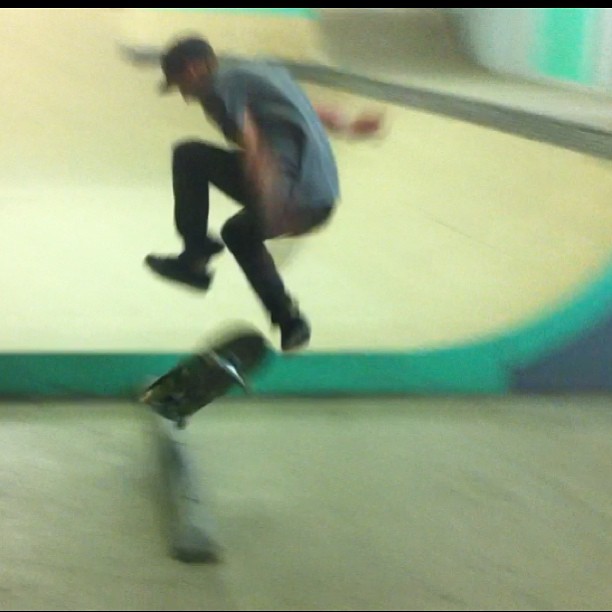 Last, but not least a curb session ended the night. Lots of no comply variations and tricks over. Andy had front shove (above) first try. I got a backside flip which might be my first one over anything. John had no comply 180. Brian had a sick impossible on flat. I don't even know, it was just awesome. People were doing tricks over it and it would get the same amount of cheers as just running into the curb. Such a fun vibe, session and experience.