Posted in
Skate Journal
on May 30th, 2011 by corpo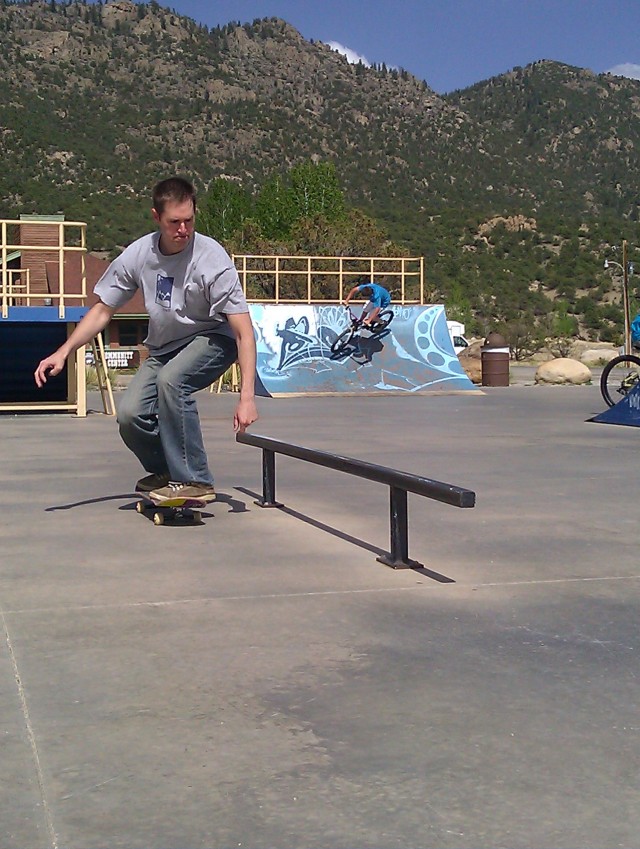 Steve with the wind up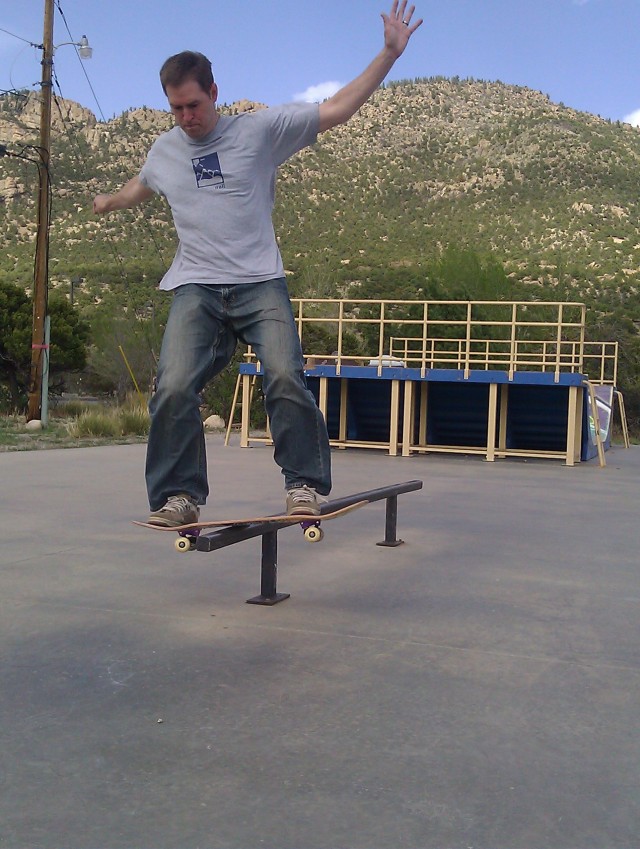 And he's still got it!
After a rough few days my brother Steve and I had a couple hours to get out of my parent's house. We went for a little hike and then I told my brother I needed to go to the skatepark for at least a little bit. After a few days of not even thinking about skating it hit me and I really really wanted to skate. So we stopped by the Buena Vista skatepark. It's about what you would expect for a tiny little mountain town. I actually love this park. Anyways, I took a few runs around the park before Steve jumped on my board and skated for the first time since the last time I saw him. He still has his basics. Boardslides, rock 'n rolls, early grab flyouts. It was great to seem him skating.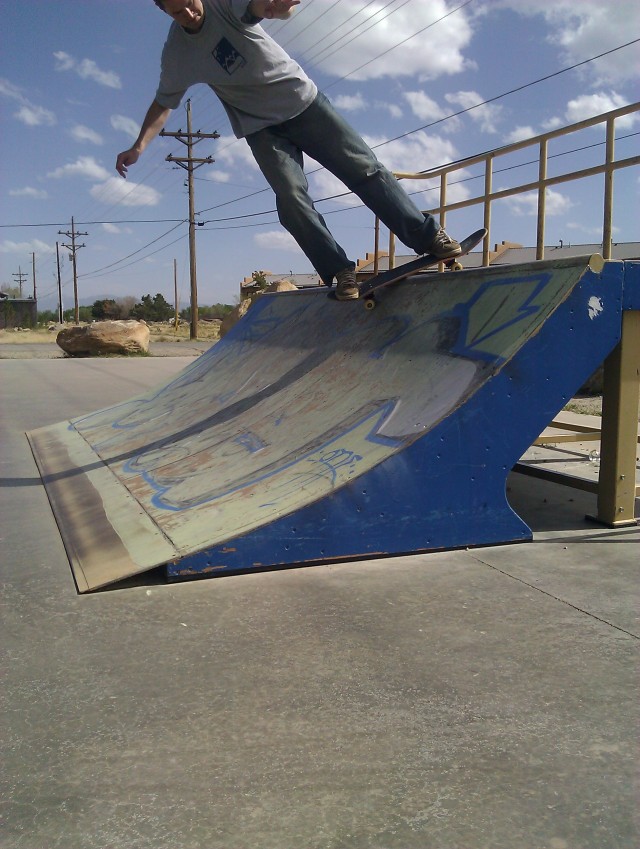 Headless rock 'n roll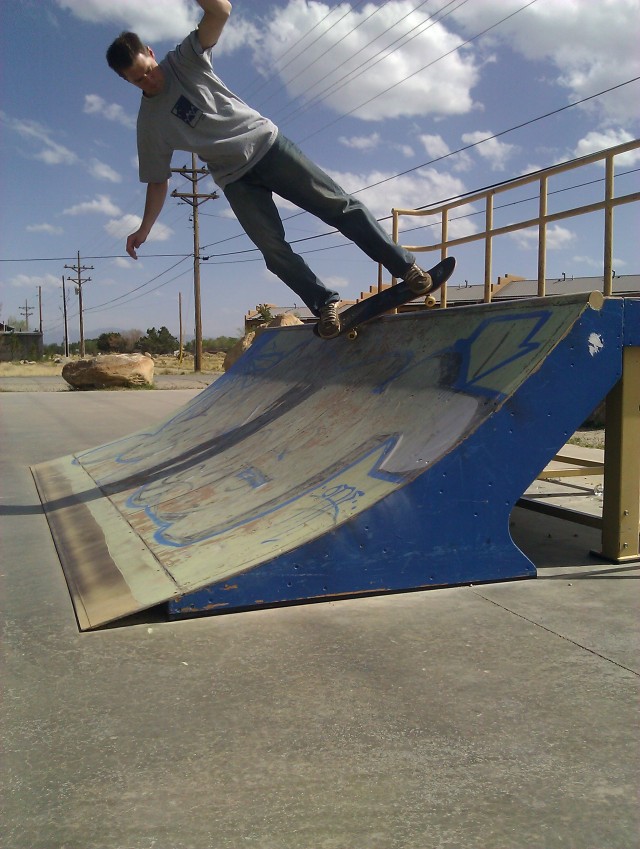 Steve even almost got back feebs!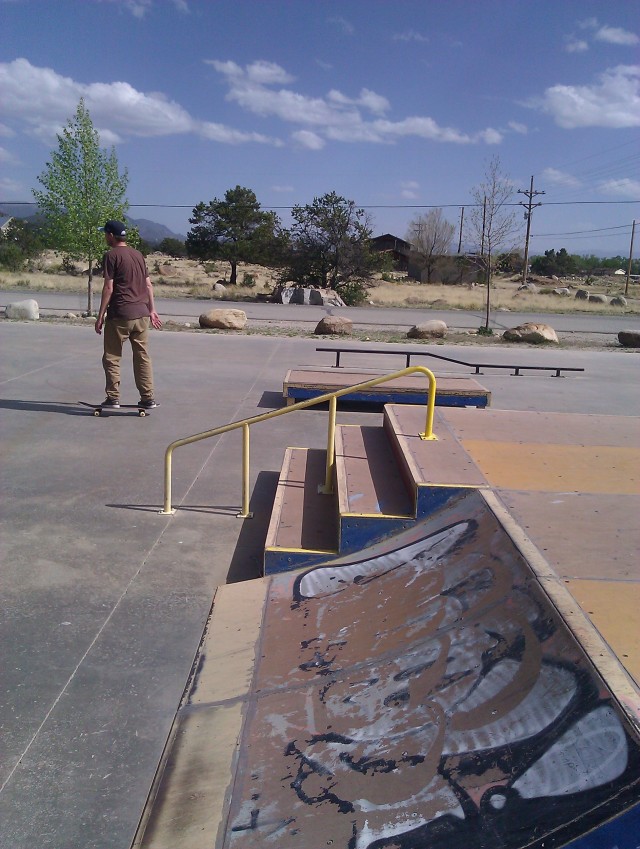 Here's just an overview of part of the park. I skated really well. I worked up to a decent line of axle stall on the tall qp, flyout melon, front slash the little qp, front 50 the ledge, kickflip, crooks the ledge bail. The highlight might be ollie'ing up onto the funbox above and doing no pop back 180 off. Followed by a nose manual up and around the little bank. I also had 360 flip and fakie flip on flat to show off in front of my brother.
So yeah my brother and I attempted to shoot skate photos with my smart phone. It has a crappy delay sometimes so it missed my huge flyouts and captured the first little one (will any of you believe that?).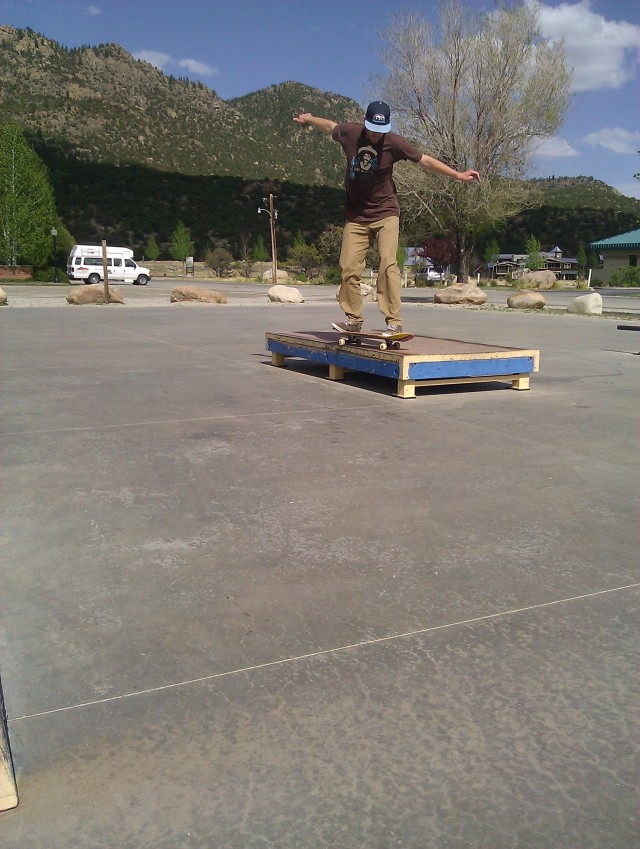 This ledge is aight.
It was a great session. It was great seeing my brother skate and then skating while he watched and got bored. It did feel different though since my dad has died. Like their is more pressure to be good at life. Better at being a son, father, husband, friend, work, null and skateboarding. It's weird. I'll probably be skating this park a lot now since I'll be visiting my Mom up here a lot. It's actually a pretty fun park at least.