Posted in
Colorado area skate photos
,
Colorado Skateboarding News
,
null skateboards
,
Random skate news
,
Trick Factory
on September 29th, 2011 by corpo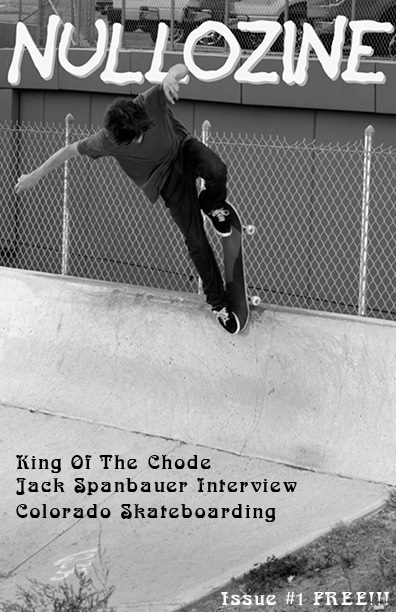 Issue One of Nullozine print is done! While the name is similar to this blog (without the jr though) it isn't the same thing. It's a Colorado skate zine. Issue One is heavy on the Null tip, but we hope to expand outside of our circle in future issues. Super hyped for this! Dean is largely responsible for it happening and I am super grateful to him and the others that helped with this. They are now printed and we will have them at the Crisis art show this Saturday!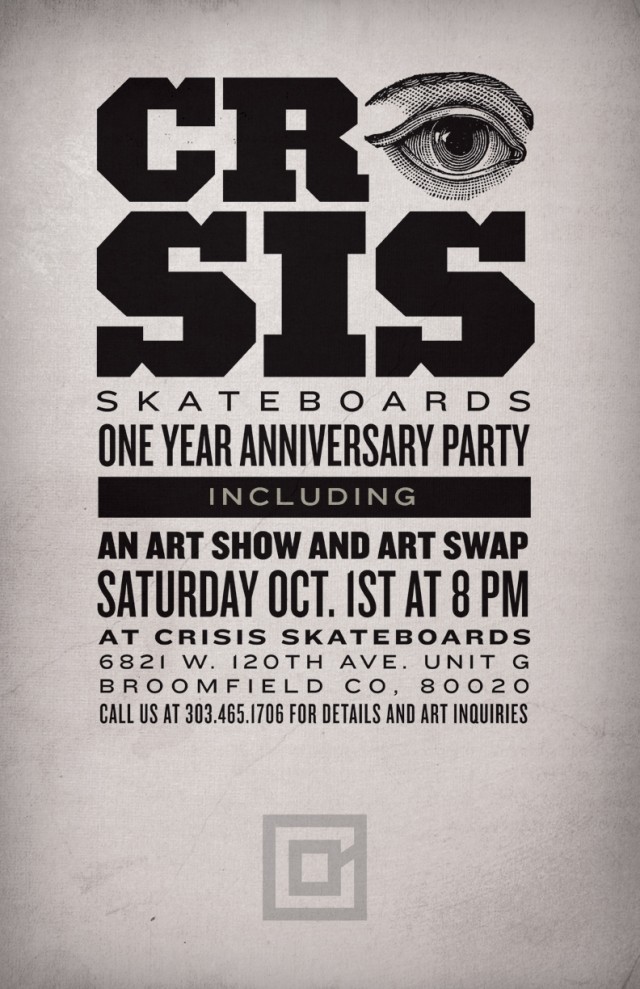 Congratulations to Fuzz and all the hard work he's put in the last year with Crisis. Happy one year anniversary and thanks for all the support! The party will be a blast. The art show will feature art from lots of friends and family. And when I say family I don't just mean Trick Factory or Null dudes (which is totally awesome family!), but I also mean my family, as in Liz and Ollie. Yes, they will have art there too. See you at Crisis Saturday night!