Posted in
Concert Reviews
,
Music News
on October 31st, 2012 by corpo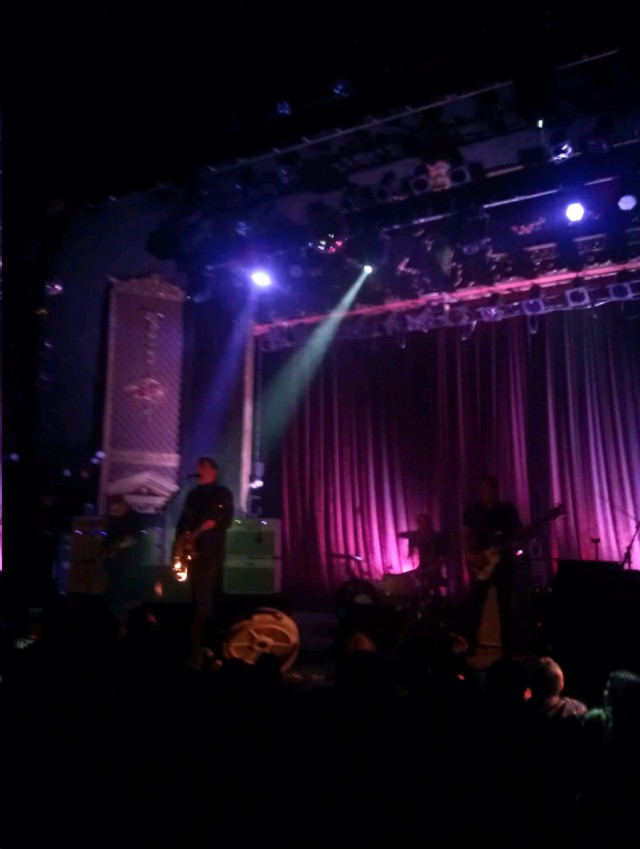 A few days ago I got an email saying 'Reply now with your name for chances to win tickets to Afghan Whigs at the Ogden Theater .." so I did. Turns out I would win a pair. Prior to winning the tickets I had no intention of going to see them even though their first album Up In It is one of my all time favorites. I lost interest in them in the mid 90's when they changed from a grunge band to a rock band. They had a lot of success and I respect that. I knew going into the show that I probably wouldn't hear much of the old Afghan Whigs that I loved. And well, free tickets! Can't beat that.
The first band was The Knew from Denver. They were decent enough, even good at times. Brian and Denise showed up and Brian immediately began talking shit about how this show was going to blow away the Dinosaur Jr show a couple weeks ago. For me I knew that this wasn't even a possibility, but I did want to at least be impressed and surprised by the Whigs. Well, that didn't happen. I'll try to sugar coat how I really felt about the show. The song 'Gentlemen' was good. I will give them that, it rocked, they played it well. They played a lot of other songs off of Gentlemen that I recognize from late nights with Liz as she used to put this cd on a lot. That kind of stoked me out. But most songs were super mellow and the grunge of old was not there at all. They had three people playing guitars and half the time you could hear a cello over them. At on point Greg Dulli said "That's why we have three guitars!" and it made me laugh. Which leads me to some other great Greg Dulli quotes from the night. Upon seeing someone texting in the front he said "Hey no texting up front. That's why you aren't getting any pussy!" The last song he ripped off the Beatles for a bit with the "She loves you yeah yeah yeah" and turned it into "Hey ladies if your man doesn't love you come back stage after the show and I'll love you." Ugh, that's some serious ego rock star crap that I don't like to hear. But I love a band where the singer never even speaks between songs so who am I to judge.
It seems like the majority of the crowd enjoyed the show. Although Brian (a much bigger fan of them then me) did lean over and say "I eat my words" and Zach wasn't very hyped either. I can't say I'm glad I went even though the tickets were free. I did play some Up In It songs this morning though so it couldn't have been the worst show.
Tags:
2012
,
afghan whigs
,
denver
,
greg dulli
,
oct 30
,
ogden theater