Posted in
Product Review
,
Shoe Reviews
on September 30th, 2013 by corpo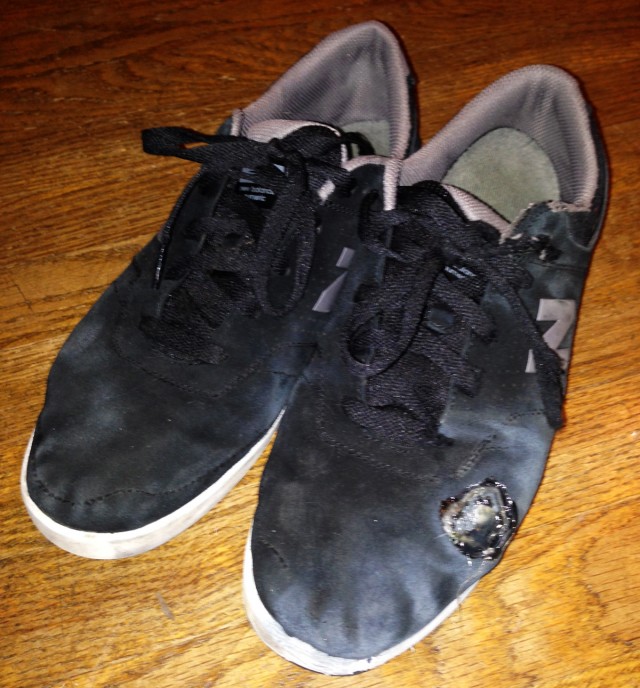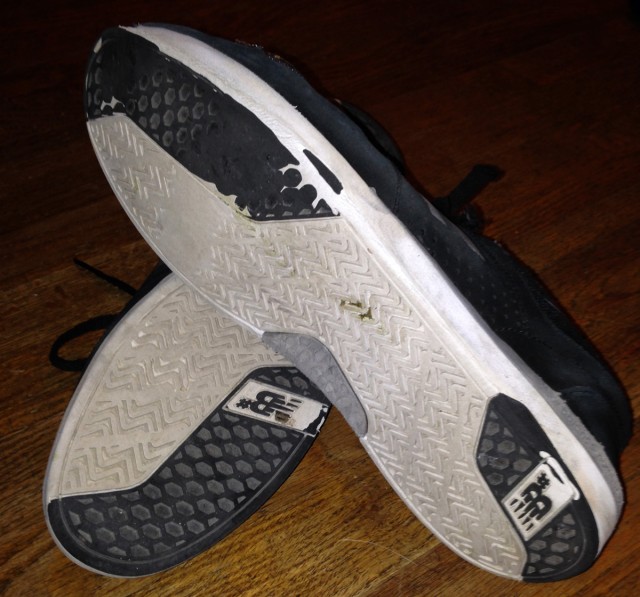 Rating:





STYLE
Rating:





COMFORT
Rating:





BOARD FEEL
Rating:





BREAK IN PERIOD (Good rating means it doesn't take long to break in)
Rating:





SOLE DURABILITY
Rating:





UPPER DURABILITY
Rating:





OVERALL
I have now skated roughly 10 pairs of this shoe and consider it an all time favorite. The review below was from the first pair I got, although I updated it a little.
It isn't a mystery that I'm one of the biggest PJ Ladd nerds out there so when the opportunity came to wear a shoe that he rocks I didn't hesitate. This contradicts pretty much any anti-corporate shoe policy I've had in the past and completely makes me a hypocrite. To my credit I did get them at one of the raddest shops in Colorado history (303) and these shoes are only available in skate shops. I guess the line is getting fuzzy as to who to support anymore. Do you support skater owned brands that are available at Ross? Or mega corporations that don't really care about skateboarding, but are only available at skateshops? I don't know anymore, it's up to you. I can tell you that PJ Ladd has been my favorite skater ever since PJLWHL so supporting a brand that's supporting him felt ok to me. It's a little weird though. When I go to the gym at work every old retired man is wearing New Balance. I'm not that old yet. Ha. Okay, back to the review. These shoes are really good. They are very comfortable. Extremely comfortable. The sole probably would have lasted forever although it does go bald somewhat quickly. I gave up on this pair because I got sick of shoe goo'ing the top and it was starting to form a weird bubble. The top wasn't so durable. Probably about what an average shoe looks like after a few weeks with me. The board feel is decent, the grip a little sub par. They felt great in the streets, but on tranny there was some board feel to be desired. As far as style it's kind of a weird one. I guess the fact that PJ Ladd wears them trumps the fact that they look like old man retired gym clothes. Maybe? With all that said I would consider wearing the Stratford again in the future, it's a good shoe. I hope to see an actual PJ pro model soon though!
Tags:
303
,
comfy
,
corporate sellout
,
cupsoles
,
gym shoes
,
nb+
,
new balance numeric
,
pj ladd
,
shoe review
,
skateboards
,
stratford 479