Posted in
Favorite
,
Skate Journal
on July 30th, 2015 by corpo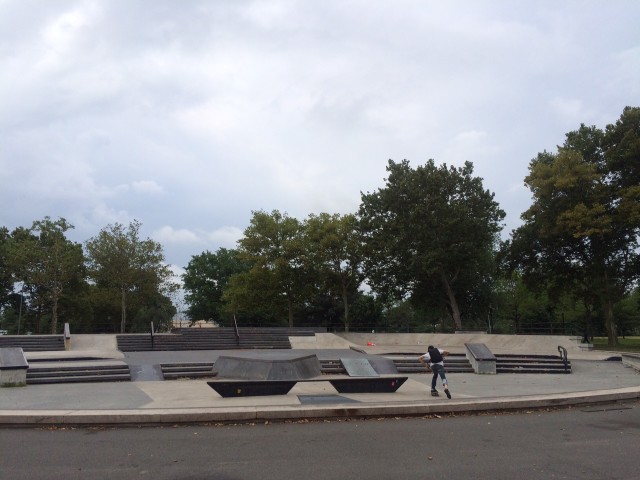 Another early morning mission. Met up with Liz's sister's boyfriend Julian at a train station on the way to Queens to hit Flushing Meadows. We peeped the big grate ledge then moved on to the nearby Maloof skatepark. What a bizarre skatepark. It doesn't flow like a normal skatepark at all. But if you treat it like a street spot (which I guess it is supposed to be) it flows alright. Julian doesn't skate much and got wrecked right away so sat out the rest of the session. My first few ollies hurt, but after that I felt great. Manualled the top manny pad. Did a couple tranny tricks on the weird bowled in corner. Front 50'd the ledge off the curb, noseslid over the grate right away. Then figured more then anything I wanted to grind the ledge over the mini grate. I got crooks pretty quick then front 50 too. Both felt neat. I did quite a few of each. Took awhile to ollie the 3 stair, but it felt great.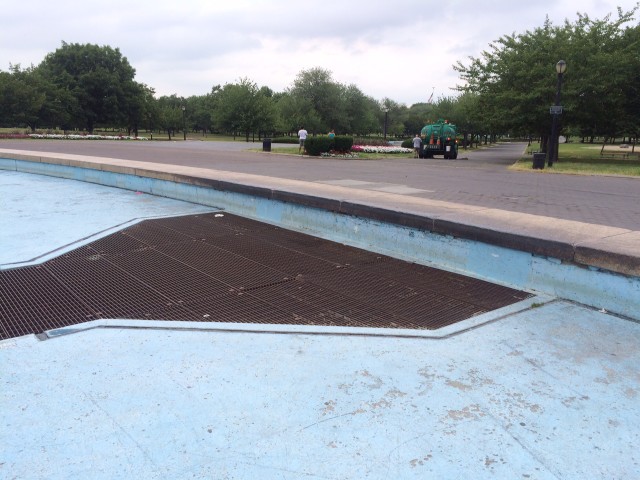 Then we hit the main ledge. I tried to noseslide it for awhile. Got about halfway a few times and realized I probably didn't have it in me to do the whole thing. Tricks over the grate are also way gnarlier then I thought. It's a solid 7 foot flat gap. I posed ollies and b/s flips over it.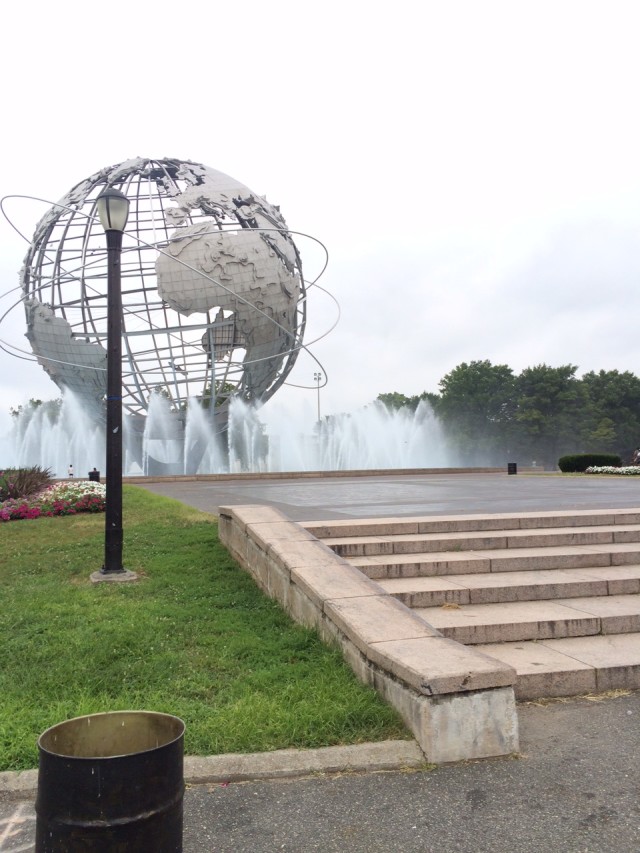 Then we found this crazy spot. Absolutely perfect flatground and this weird ledge. I started doing lines with a flip trick, front slappy on a waxed curb you can't see in this photo then ollie onto the ledge and ride down it. It was so fun. I was rattling off my flippers. Halfcab flip, treflip, heelflip, nollie treflip, fakie bigflip. After ollieing onto it a few times I would try manual, but I never got too close to that. Tried a line of b/s flip, halfcab flip, ollie on then front 180 off the last part, but that was scary. Ended with an amazing feeling treflip in front of the fountain while Julian snapped a photo. It was the icing on the cake to a great session (for me) and so awesome to see these famous spots that are a part of skate history. The long ledge over the grate is literally 20 feet long. Any trick that has gone down over that is amazing.
(setup 8.1 null venture lights thunder bushings 52mm stf v3 nb# stratford 533 cream)