Posted in
Skate Journal
on July 29th, 2016 by corpo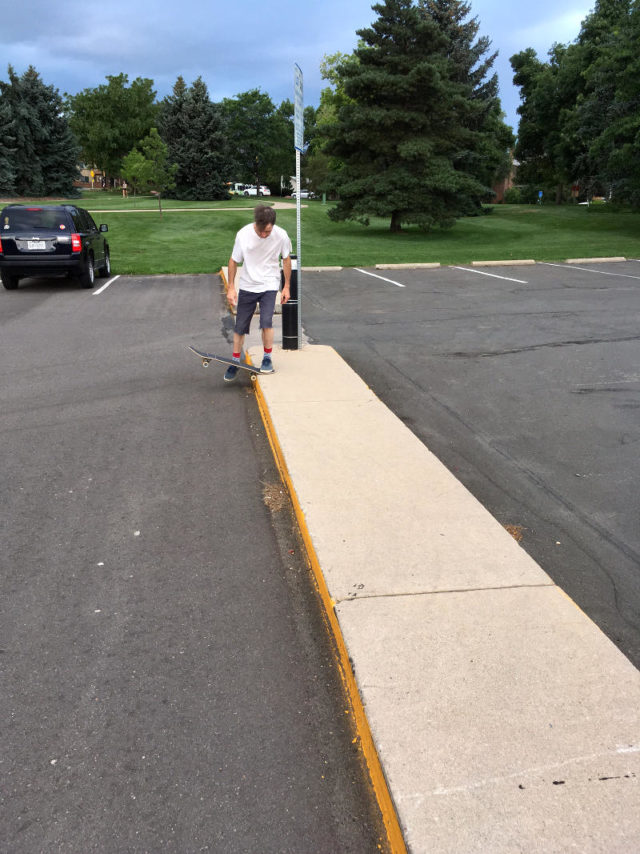 Was feeling really lazy and not wanting to skate, so I met Dave on campus around 7 at the meet up lot. I'm not sure anyone else could have fun on this curb, but we do. It's nice skating a curb you can do stalls on and not only grind/slide tricks. We hucked. Dave did did pivot body varials, fakie 3 shove, back 180 50s, back 180 switch smith (bennet?), much more. I came close to hurricane shove out. One landed in casper so I jumped and landed it. It cracked us up and put me in a good mood. I came close to kick back tail, front smith kickflip out, kickflip front crook.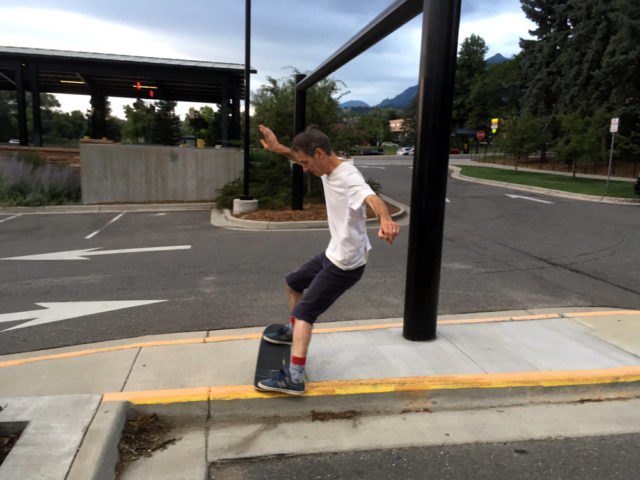 Then we went a whole 50 feet to this spot. I managed to somewhat skate it this time without slamming. I did a couple slow switch board transfers and some really slow 50 transfers. Dave did feeble transfer first try then back 50 transfer and then bluntslide transfer.
Then a small manny pad for awhile. We both took awhile to get nose manuals. Dave got a good switch noseslide on the ledge. I was struggling to do regular noseslides. Dave tried some fakie shoves switch manual and switch nose manuals, landed manual back 180, manual front 180. I tried manual kickflip out and got remotely close. I would like to do that some day, but man it's hard.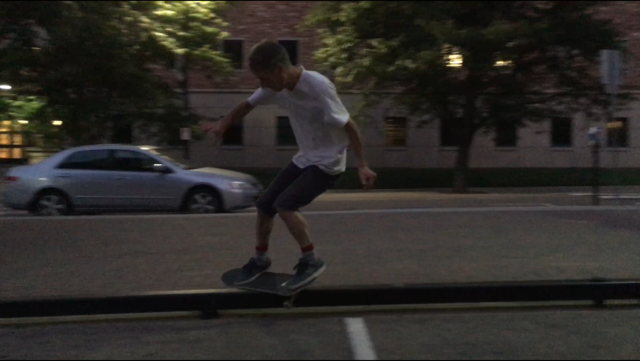 On to the next curb. Well, this monster flatbar. Dave was feebling it so good that I had to get his back with a tiny and slow front 50. I tried another one and did an accidental front 5-0 that Dave was hyped on so he made me try more and it took me awhile.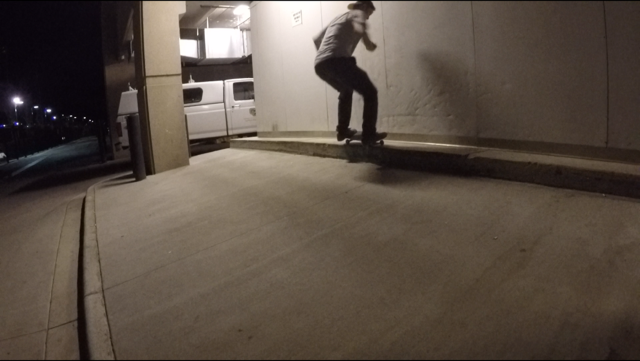 Last up was the bank to curb. Initially we thought we would have fun, but we both quickly got frustrated with how hard the curb ollie makes things. I got a front 180 fakie 50 (stall) to front cab out like 2nd try then took like 20 more tries to get it again, and a bunch more fails to do it with a grind. Ugh. Dave was trying front shove nose stall. He got some OLDFART defense makes, but got frustrated to. He slammed hard on a bennet grind. Doh. We walked back looking for Dave's car key that he ended up finding in his car door. Ha.
(setup 8.1 Null Riley deck, venture low v-hollows, stock thunder bushings, 1/16″ riser, 3 washers inside each axle, 52mm Reed wheels, New Balance Numeric Quincy denim/gum footprints gamechangers)