Posted in
Favorite
,
Skate Journal
on October 30th, 2017 by corpo
Woke up and my knee was feeling good so I knew I would try to skate. I brought boards to 303 and Emage then met Dave at this schoolyard in Denver which is kind of known as the TF. Dave was doing crazy boardslides when I got there dropping down a parking block. Shortly after he wanted to do it with a bench in front as well. As he worked up to that I tried to skate. It felt good. I was pretty timid at first for sure and didn't do much, mostly just wallrides on the sheet of wood against the wall and some parking block slappy crooks or boardslides. Then I filmed Dave for awhile and some Emage heads showed up. Tino, Brendan and Owen. It was rad seeing them. They mostly skated flat and wow Tino was popping some good ones. Dave got his trick, a car moved away from the bench and everyone skated lines. Brendan was doing lines with front 50, nollie flips and front tail to fakie. So good. Tino got some nosegrinds, fakie ollie over the bench. Owen had back tail over the bench. I got a weak sauce line of switch nosejib, no comply finger flip, slappy crooks. Felt cool. Then I filmed Dave do this crazy front 5-0 for awhile. The Emage dudes left and Dave's friend "Deep Rock" Dave showed up. Dave got the 5-0 and it was so sick. After that I tried to get a line to get myself going. Bean plant off the narrow ledge, bankride hand touch, boardslide the parking blocks, noseslide the bench. Pretty fun. After that we all skated the wood for awhile. DR Dave was doing wallrides and had some rad frontside ollies. We moved the trash can into the middle of the wood and did some fun carves over it while putting your hand on the trash can. It felt really cool. Then DR Dave started doing frontside ollies, I was trying bonelesses with my hand on the trash can and Dave was doing wallrides with his hand on the trash can. Dave got a couple easy ones of his. DR Dave and I struggled, but ended up getting some. That was one of the most fun tricks I've done in awhile. It felt so cool to put weight on the hand and kind of float a little. I got a few of them, but it took awhile to get all 4 down. What a fun trick.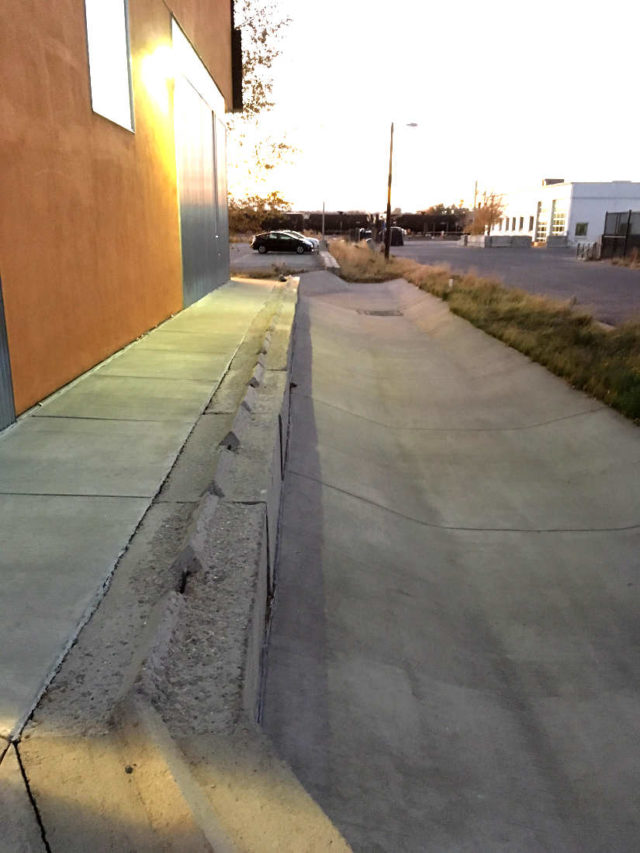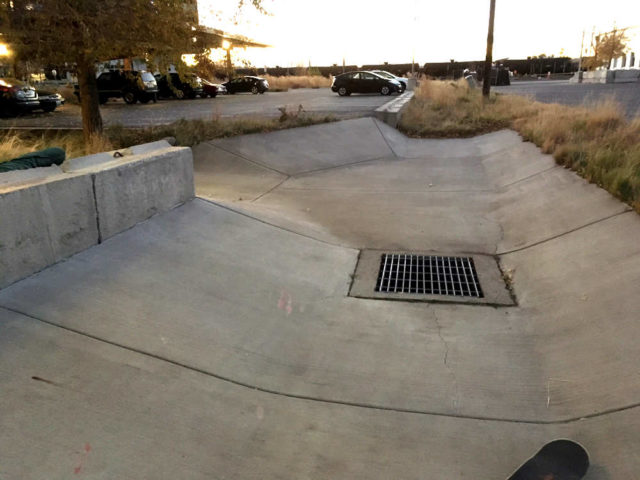 Then we went to this little ditch. I got there first and kind of posed noseslide attempts, but never came close. DR Dave and Dave showed up. We ollied some hips, carved around and things were flowing. Both Daves tried some crazy roll ins. Dave's was extra crazy and I thought he was gonna get wrecked Luckily he gave up and instead started doing this crazy halfcab grass ride carve into a wallie/nollie that would sometimes get some grind. DR Dave had some rad hip ollies, tailblocks in the grass and bank ollies. I had a fun little line of kickflip on the bank then front 180 over the hip. Then I took way too long to do a no comply finger flip over the frontside hip and even way longer to do a backside flip over it. But man it felt good. I followed that with a kickflip over the frontside hip in a few tries. I may have struggled to get the first couple tricks, but man they felt great when I got them. The metal grate really messed with the angle and flow of things along with not much of a runway. Man it felt good to skate, I had almost no knee pain. I was wearing some old cupsoles that didn't skate great, but maybe helped my knee.
(setup null machine 8.5″ deck, venture 5.8, venom 88a bushings, 52mm bones stf v5, new balance numeric 598 black/white size 12, spenco 3/4 thinsoles, lakai insole)
Posted in
Skate Journal
on October 30th, 2017 by corpo
I had gone to a Dr for my knee pain a couple days ago. They couldn't find anything actually wrong, but said to take a week off work. My knee was feeling better, but still not great. But the weather was great and I was going crazy so I decided to do the whole stationary trick. I did a first try no comply flip and figured it would be easy standing still. Nope, not moving on a no comply is super hard. It took 11 minutes for me to land this. I felt so silly walking back and forth between each attempt. Oh well, got a #mattmillerchallenge!
(setup null machine 8.5″ deck, venture 5.8, venom 88a bushings, 52mm bones stf v5, new balance numeric 212 navy/grey size 11, spenco 3/4 thinsoles, footprints 5mm insole)