Posted in
Skate Journal
on February 21st, 2018 by corpo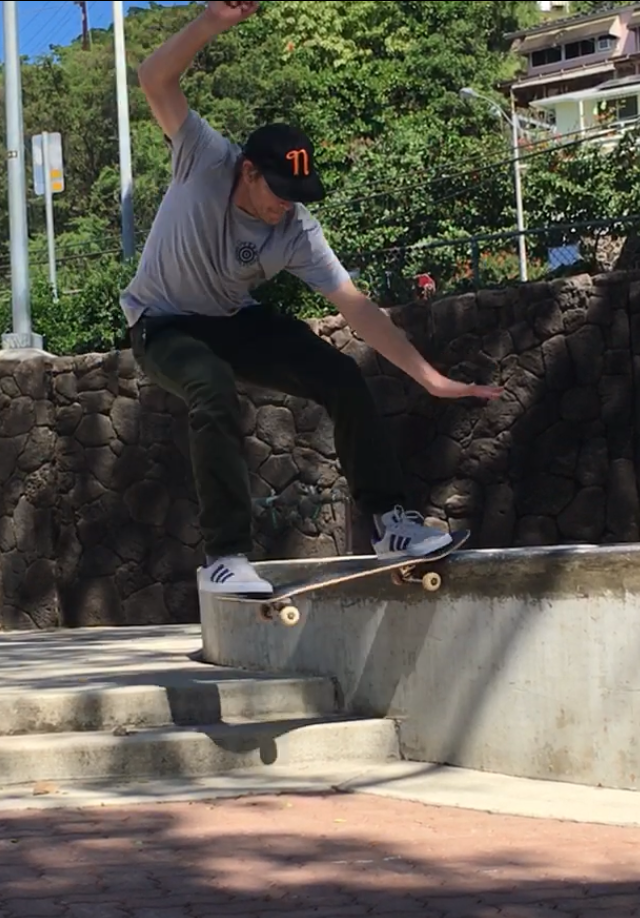 So day one brought in a lot of knee pain which I partially blame on the Swifts being too small. An emergency trip to a shoe store and I came away with some Buz vulcs. They felt good out of the gate, but not too grippy. We went to a spot that had a few ledges and a lot of flatground and it looked great. But we got the boot right away. I had to try at least one noseslide first. Well, one turned into 3 or 4 and I got a really bad one. I would have liked to skate that ledge and try more stuff on it. Oh well.
So we went to campus. Neil and I started out on a two stair area. It was rad. I was struggling, but getting hyped watching Neil line out so much. There were 3 stairs nearby too. Neil had shove up, shove down, back 180 up/down, ollied the 3, manuals, funny nose manual bail. I had switch ollie down, back 180 down, front 180 up, tried to line some stuff out, but it didn't really work much. Then we went to look at the red curb which was stickier than it looks and crowded with people. When I do the dropin then boardslide line you can see the Japanese student filming me. So funny. Then Neil did the triple ollie to wallride. Then Neil's friends Debo and Eric showed up. We hit the bank area for awhile. It was fun. Going up the 3 stair was way harder than I thought it would be. Neil and Debo did double wallrides. Eric broke his board ollieing a 5 stair. Doh.
Then we went to a spot called Courts. I was wrecked again. Argh. I really tried to get it going, but my legs were just not working. Go all the way to Hawaii and have to just look at amazing spots like this. I had some switch noseslides, a few slow basic flippers, but had to call it. Neil was trying to piece lines together too, but like me he ended up sitting. Quite a few people shoed up and it was fun watching game of SKATE, Eric rip nollie tailslides and halfcab noseslides (I think). We had a couple drinks and watched. It was fun.
(setup 8.25″ clutch sample deck, venture 5.25 awake lows, 52mm spitfire F4 101a classic shape, 3 washers on the inside of each axle, white venture bushings, adidas busenitz vulc white/blue size 11.5, custom orthotic insole)