Posted in
Me Me Me
on November 7th, 2011 by corpo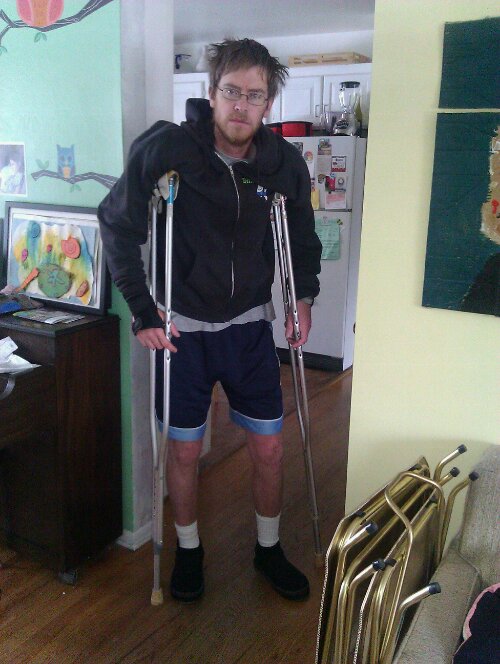 Things aren't going good.  On Thursday I was diagnosed with probable Rheumatoid Arthritis.  I was given a shot of steroids and a new prescription of steroids.  The theory was I should get much better.  Unfortunately I ended up getting worse.
Saturday was the worst.  I was unable to get out of bed and ended up back at urgent care.  My arthritis Dr called when he heard I was still getting worse.  He agreed I should stop taking the anti inflammatory steroids and get more blood work done. 
Its been three weeks of pain now and I don't know what's wrong yet.  All my muscle is gone.  Liz thinks it might be lyme disease.  Hopefully the lab results show something tomorrow.  This sucks.
Tags:
joint pain
,
lyme disease
,
Rheumatoid arthritis