Posted in
New Shoes
,
Skate Journal
on November 30th, 2017 by corpo
After a late morning of trying to sleep in after the Meta premiere I met Nolan at the shop. Then we went to this pond spot that I have somehow never been to. I had new shoes in hopes that a more supportive sole would help my heel feel better. It seemed to help. I basically only did axle stall, front tail and bean plant. The bean plant felt cool. I filmed Nolan get a rad line involving a switch flip, rock ride and pivot to fakie. Filming the line wasn't easy, lots of swerving and quick pushes.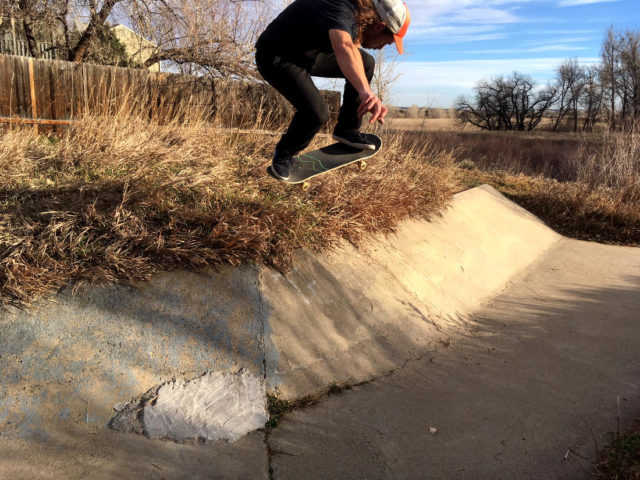 Then we went to Honey's Hole in Louisville. I figured Nolan would like it. He did. We both kind of messed around for a bit. I was really tired at the time and didn't really try much. Nolan started figuring out a line so we started filming. It took him quite awhile to get it, but man it was sick. Filming it was also a lot of work basically because it involved having to push really hard to catch up with him coming in from the sidewalk. Sick line. After he did that I skated a bit more. Got a weak sauce switch boardslide on the parking block, a few axle stalls on the tighter bank and a really weak front slash.
(setup 8.25″ null maze deck, venture 5.8 lights black, 52mm spitfire f4 radial slim green/black swirl 101a, 3 washers on the outside, venom 91a bushings, new balance numeric 345 black size 11, spenco 3/4 thinsole with lakai insole)